Top 10 Famous And Inspiring Video Game Designers
Designing video games is a huge process. From inventing an initial concept that is unique and exciting to recording the voices and programming all the possible options your character can choose from, a lot has to happen for the design team to pull it off. It's challenging to create something that people will really love and enjoy using, and a lot of brilliant minds are needed to make it all come together in that cohesive way.
Who are the top 10 most inspiring video game designers? The top 10 video game designers are: 
Nolan Bushnell 
Shigeru Miyamoto
Roberta Williams
Yu Suzuki
Yuji Naka
Will Wright
Sidney "Sid" Meier
John Carmack
Rob Pardo
Markus Persson
Read on to learn why these world renown video game designers made it to this list!
The Originals
1. Nolan Bushnell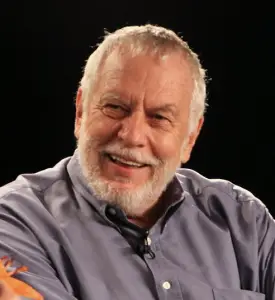 If we start at the genesis of the industry, we'll find the man who founded Atari and produced the first ever video game, Pong. Bushnell took inspiration from television engineer Ralph Baer, who first proposed the idea of simple video games that anyone could play at home on their television sets in 1958.
Nolan Bushnell created a game where two players with paddles could ping-pong a ball back and forth to each other. It was first released as an arcade game in 1972, and by the end of the year, Atari had sold over 8,000 arcade machines. Bushnell hit it big in an exclusive deal with Sears, Roebuck, and Company and went on to sell a lot of home consoles to American families throughout the 1970s.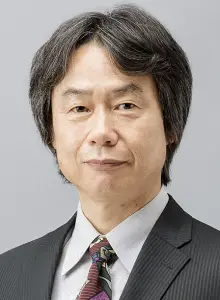 2. Shigeru Miyamoto
A Japanese video game master and director at Nintendo, Miyamoto is the creator of some of the most well-known video game brands of all time, including Super Mario Brothers and The Legend of Zelda. These video game franchises have been household names for decades in the US.
Miyamoto began his creative career thinking he wanted to be a manga artist. But he developed an interest in video games and managed to join Nintendo in 1977 after impressing the then-president Hiroshi Yamauchi. One of the first projects Miyamoto worked on led to the game that became Donkey Kong in 1981.
Miyamoto is often credited with being the first to bring characters into video games.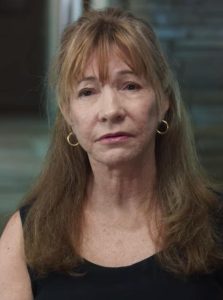 3. Roberta Williams
Roberta Williams, a woman born in 1953, has been credited with creating the graphic adventure genre of video games. She pioneered the graphic design of games such as Mystery House, the King's Quest series, and Phantasmagoria.
In 1979, Williams had zero interest in computers and focused her time on keeping her house and raising her two children. When her husband, who worked for a computer company, brought home the family's first computer, Williams developed an interest in computer games.
Mystery House, a computer game with black-and-white graphics, was the very first computer game to contain graphics. All others before had been text-based only. Williams knew how to tell stories, and her husband knew how to program computers, so they worked on the Mystery House project together. It was received with surprising enthusiasm, so the couple went on to create more games like it, with the graphics and other technical aspects improving with each new game.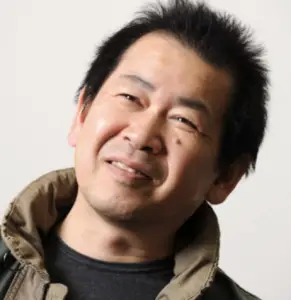 4. Yu Suzuki
Yu Suzuki used his hardware engineer knowledge to develop and improve arcade system boards as well as to bring about the very first 3D graphics to video games. He is known for the creation of such titles as Virtua Racing and Virtua Fighter, as well as the critically acclaimed Shenmue series.
His contribution to the quality of gaming graphics has been massively impactful in the industry. And his work did not go unnoticed. In 2003, Suzuki became the sixth person to be inducted into the Academy of Interactive Arts and Sciences' Hall of Fame. He was also listed as #9 in IGN's Top 100 Game Creators of All Time list. And in 2011, he received the Pioneer Award at the Game Developers Choice Awards.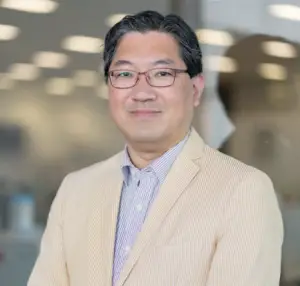 5. Yuji Naka
Yuji Naka learned about video game code by reading about it in magazines when he was supposed to be paying attention in class. Instead of going to college after graduating, he applied for a job at Sega. His advanced programming abilities earned him a lot of admiration among his peers and superiors. He was especially good at pseudo-3D graphic effects.
In 1991, Yuji Naka programmed the original Sonic the Hedgehog game. He worked with a couple of other people to produce it, and it was a smashing success.
In 2006, he left Sega to found Prope, his own game studio where he continues to work to this day.
The Contemporaries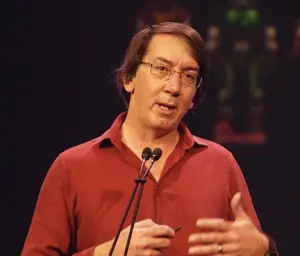 6. Will Wright
Will Wright is a video game designer born in 1960, is most famous for developing The Sims and its many sequels. While in college, he purchased his first Apple II+ computer and taught himself Applesoft BASIC, Pascal, and assembly language because he was so fascinated by the tech and the games that could be played on it. Since there were already so many video games for Apple products, he decided to try making something for the newer Commodore 64. The first game he developed was the helicopter action game Raid on Bungeling Bay, which he created in 1984.
After producing the game, he realized he had more fun creating the islands and scenery than actually playing the game. This realization inspired him to make a game in which the player could design the entire frontier. These types of games, like The Sims, are called games with "complex adaptive systems" and they became Write's biggest passion in life.
In 2002, he became the fifth person ever to be inducted into the Academy of Interactive Arts and Sciences's Hall of Fame. In 2007, the British Academy of Film and Television Arts awarded him a fellowship, which was the first one ever to be given to a game designer.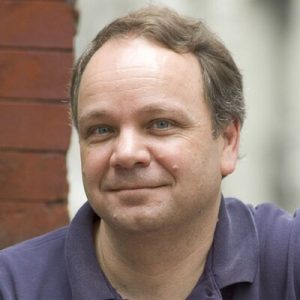 7. Sidney "Sid" Meier
After graduating with a degree in computer science from The University of Michigan, Sid Meier worked on developing and improving cash register systems for department stores. During his time developing these systems, he purchased an Atari 800 and realized that his education in computer programming could be used for making video games as well. This avenue sounded more interesting and exciting to him.
Meier worked on developing some games and eventually discovered that his coworker, Bill Stealy, was interested in making video games as well. Meier showed him what he had been working on and the two decided to form a video game company together.
The two started MicroProse, and made many games together over the years. The name "Sid Meier" became so famously associated with their games, that it started showing up in all of the game titles themselves. Even later down the road when Meier was barely involved with some of the company's games, his name still went in the title for marketing purposes no matter who the primary creator was.
When his business partner wanted to pursue arcade game development in 1990 and Meier felt it was too risky, he sold his half of the company to Stealy so that he could pursue arcade games as he chose, and Meier continued working in the same role he had been for years.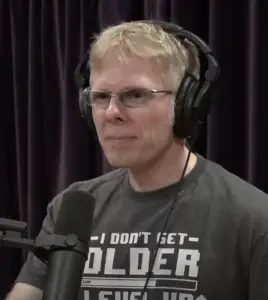 8. John Carmack
One of Shigeru Miyamoto's biggest fans as a child, John Carmack became interested in video games very early on in life. He attended a university for two semesters before dropping out to pursue programming as a freelancer instead. Soon after, he was hired by Softdisk, a computer company. While there, he developed the first of the Commander Keen games with some of his closer coworkers.
Eventually Carmack left Softdisk and founded iD Software. Through his own company, he discovered, refined, and made famous many new techniques in video game graphics, including adaptive tile refresh, ray casting, and binary space partitioning as seen in Commander Keen, Hovertank-3D, and Doom.
In 2013, Carmack joined Oculus VR. A few months later he resigned from iD Software because iD's parent company, Zenimax Media, did not support the Oculus Rift, a piece of virtual reality technology. Since Zenimax had also been working on their own VR tech at the time, Carmack's move and the eventual development of the Oculus Rift resulted in a huge lawsuit by Zenimax against Oculus for stealing their intellectual property.
Carmack reduced his involvement with Oculus in 2019 for an unrelated reason: he wanted to spend more time pursuing his studies of artificial intelligence. Which he is still working on to this day.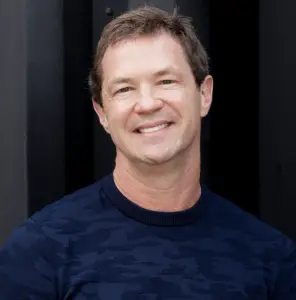 9. Rob Pardo
Rob Pardo went to work for Blizzard Entertainment in 1997, about a year after graduating college with a degree in criminology and law. He joined the team as a designer on the project that would become a real-time strategy game called Starcraft. His superiors rewarded his excellent work on Starcraft by naming him lead designer of the expansion, Starcraft: Brood War.
He also played an important part in the creation of World of Warcraft as well as the Warcraft III expansions. Because of his work on such well-known projects, he was named by Time Magazine to be one of the 100 most influential people in the world in 2006.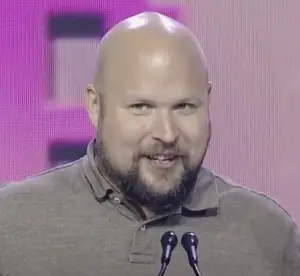 10. Markus Persson
Born in Sweden in 1979, Markus Persson began programming on his father's Commodore 128 at the age of seven. He created his first text-based game one year later and was off to a great start with video game programming.
He is the mastermind behind the creation of the world-renowned video game, Minecraft. He has worked on many other video game projects besides this one, but it is for his work on Minecraft that he is most famous.